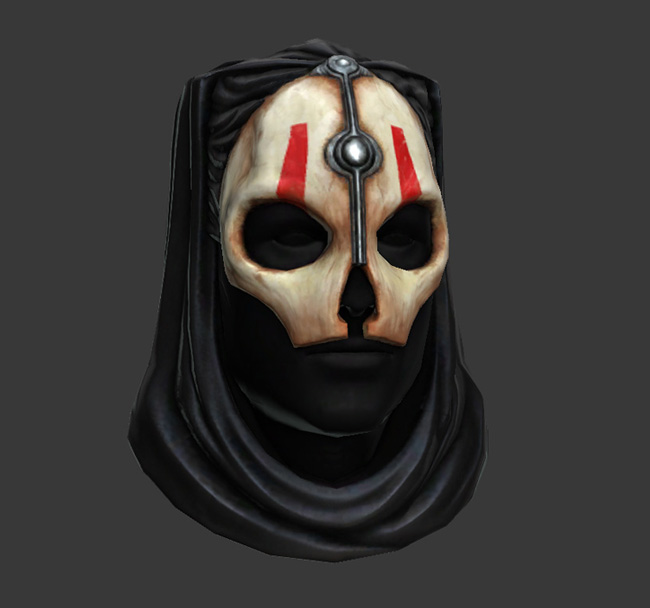 I know, it's been nearly two months since my last post. That's because I stopped playing SWTOR about two months ago (and have been working on a new, not game-specific, blog). But this news was too big to pass up...
Star Wars: The Old Republic is going free-to-play this fall.
Yes, that's this fall... I think that's way sooner than anyone expected. Read on after the break for the official press release and more details.

Here is the official press release (is there such a thing as an un-official press release?):
Austin, Texas – July 31, 2012 – BioWare™, a Label of Electronic Arts (NASDAQ: EA), announced today that it will be expanding the story-driven, massively multiplayer online game Star Wars™: The Old Republic™ by adding a new Free-to-Play option this fall. This option will give players access to each of the eight iconic Star Wars character class storylines, all the way up to level 50, with certain restrictions*. Unlimited game access, including new higher-level game content and new features will be made available through individual purchases or through a subscription option.

"Players want flexibility and choice. The subscription-only model presented a major barrier for a lot of people who wanted to become part of The Old Republic™ universe," said Matthew Bromberg, GM of BioWare Austin.

Jeff Hickman, Executive Producer of Star Wars: The Old Republic added, "Since launch we have been adding new content and refining The Old Republic at a breakneck pace based on the feedback from our fans. We believe we are in a position to help improve the service even more, not only by continuing to add new content, but also by expanding the game to many more Star Wars fans, increasing the populations on worlds and the vibrancy of the community."

Starting this fall, there will be two different ways to play Star Wars: The Old Republic:

Subscription – A premium level service designed for players who want unrestricted access to all the game features via ongoing subscription or by redeeming a Game Time Card. In addition to gaining access to all game content as our current subscribers do now, Premium Players will receive ongoing monthly grants of Cartel Coins**, the new virtual currency that will be introduced later this fall. Cartel Coins can be used to purchase valuable items including customizable gear and convenience features that will enhance the game play experience.
Free-to-Play –The first 50 levels will be free-to-play, with some restrictions on access to new content and advanced player features. Some restrictions can be "unlocked" with Cartel Coins.

As the first step towards adding the new Free-to-Play option this fall, in August at retail Star Wars: The Old Republic will go on sale for $14.99 USD, including one-month of free subscription.

Current and former players will also find additional benefits as part of this program. BioWare will be increasing the frequency of game content updates, with the first of many new releases coming in August. In addition, current subscribers will receive Cartel Coin grants and qualify for access to special in-game items. Even former players who re-activate now will qualify for special benefits. To learn more about these rewards, please visit www.StarWarstheOldRepublic.com/FREE.

Star Wars: The Old Republic is one of the most critically acclaimed MMOs of all time, having won MSNBC's "Game of the Year" award in 2011, "Editor's Choice" awards from IGN, PC Gamer and "Best MMO of 2011" awards from Game Informer, GameSpy, AOL Massively, Ten Ton Hammer and more. The game is set thousands of years before the classic Star Wars movies, with the Galactic Republic and Sith Empire locked in the middle of an epic, galactic war. Players choose one of eight iconic Star Wars character classes, including the Jedi Knight, Jedi Consular, Smuggler, Trooper, Sith Warrior, Sith Inquisitor, Bounty Hunter and Imperial Agent, becoming the hero or villain of their own personal Star Wars saga.

For more information on Star Wars: The Old Republic, please visit www.StarWarsTheOldRepublic.com, follow the game on Twitter at http://twitter.com/swtor or "Like" Star Wars: The Old Republic on Facebook at http://facebook.com/starwarstheoldrepublic.
Oh my. I honestly wasn't expecting that this soon. I thought it would last at least a year before they started down the free-to-play route. I guess that things have been going worse than I thought.
They also have an info page up. This mostly talks about the rewards you get prior to free-to-play launch. You get "Cartel Coins" for months that you have subscribed. And those are used in the store to buy stuff. Not sure exactly what they'll sell in the store. Hopefully they'll sell ways to remove free-to-play restrictions permanently.
Those restrictions are (to some degree) listed in their feature comparison. it's a bit light on details though (such as what character creation features will be limited). Mostly it's that you can play all the content that I played when I subscribed, and only have limited access to the content that I didn't play. Though apparently some races will be locked and there will be money, inventory and transport limitations as well.
BioWare also has a FAQ up, which in true fashion is equally not really that informative. Here's the question that was of most interest to me:
What happens if I decide to change from being a subscription player to a Free-to-Play member? What will happen to my credits, inventory, bank items, and characters?

Your account will automatically be downgraded and it will operate under the Free player restrictions. You will need to choose what items to keep with you within the restriction levels of the free access. Furthermore, you will be able to see, but not use, your excess credits, inventory slots, bank tabs, and extra characters.
Now here's hoping that you can buy ways to remove those restrictions permanently. So far I'm not entirely convinced that they understand free-to-play. For me at least it's about freedom of choice (instead of being shackled to a game through a subscription). If I can't pay to unlock the things that I want to play then there's little point in playing. Not all companies offering free-to-play understand that (in fact most don't seem to). Too many seem to think in term of how they can get the most money out of customers, instead of how to best offer value to customers (at which point they'll gladly pay). A distinct difference.
Anyway, we'll see how SWTOR goes. I don't think I'll pick the blog up again (though I probably will make a post pointing to my new blog once I'm comfortable unleashing it). But this is an interesting move for SWTOR. I hope for them that it goes well.