Another Friday (actually, Saturday by the time I post this) so another Star Wars: The Old Republic update. And today we get a developer dispatch video where they show off some of the recently revealed planet Taris, which is making a comeback in the MMO (after being utterly destroyed in Knights of the Old Republic 1).
But first, there's another issue of the comic:
The twenty-seventh issue of Threat of Peace™ concludes the volume with a surprising turn of events as Jedi Knight Satele Shan, Fortris Gall, and Special Forces Lieutenant Tavus report their battle with the Sith to Master Orgus Din. The story comes full circle when Braden the Bounty Hunter finally completes the contract which got him tied up in this mess in the first place.

Check out the final issue of Threat of Peace now.
And then there's the new video, as per the official news:
Once home to a sprawling planet-wide city, Taris was razed long ago by the Sith Lord Darth Malak while seeking to eliminate the Jedi Knight Bastila Shan. Now, a post-apocalyptic Taris is being realized in Star Wars™: The Old Republic™. After 300 years, Republic and Jedi leaders are moving forward with the efforts at colonization.

Watch insights from James Ohlen, Drew Karpyshyn, Scott Carpenter, and Mark How about the new environments – and adventures – awaiting players in our latest Developer Dispatch: Returning to Taris!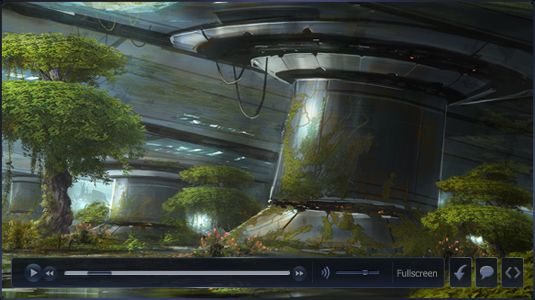 Looks like an interesting planet to visit.